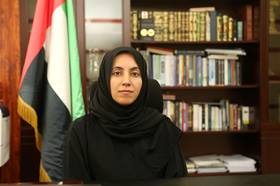 Nedal M. S. al Tinaiji, PhD
ZHIC General Director.
Welcome to Zayed House for Islamic Culture (ZHIC) website. ZHIC actually makes great effort to build a community full of tolerance, engagement and collaboration conducive to a sense of belonging and national spirit. Thus, came ZHIC new website, which we hope will contribute to more rapport between Abu Dhabi community members to reap the benefits sought after. Since its founding on 31/05/2005 by a decree of HH Sheikh Khalifa Bin Zayed Al Nahyan (may God save him), ZHIC has incessantly cared for new reverts through engagement in coexistence with Muslim community, introducing them to true Islam, and tolerance. Accordingly, ZHIC staff always endeavors not only to prepare new Muslims for integration with their respective community, but also to provide them with every possible cultural, social and mental support. Along with teaching Arabic to speakers of other languages and instilling Emirati culture and values to upkeep social cohesion. Luckily, today we are able to provide ZHIC e-services in tandem with the Abu Dhabi government digital transformation strategy. Which meets the needs of our clientele to dig even deeper into the essence of Islamic culture.
May God bless us with success in our good endeavors