258 Courses Highlighting The Status of Arabic Language In 2020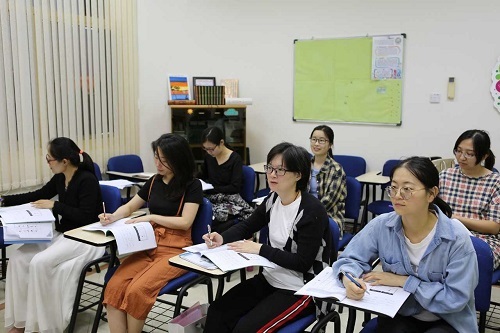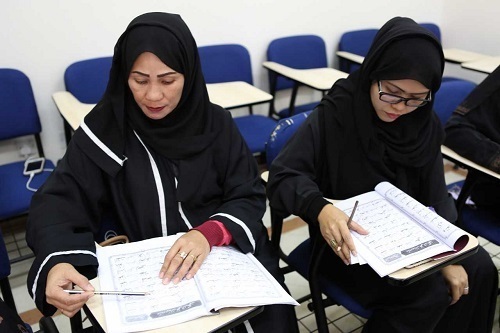 To fulfill its mission in teaching Arabic to speakers of other languages in the UAE and highlight its international presence, Zayed House for Islamic Culture (ZHIC) ran 258 courses last year as part of its respective Arabic program. Learners benefitted from the program of Arabic to speakers of other languages hit 1938 in number out of 2474 enrolled students associated with 258 courses of which 87 executed in ZHIC Al Ain head office, 103 and 68 courses in its Abu Dhabi and Ajman branches respectively. Related surveys manifested 84.7% satisfaction score regarding ZHIC program for teaching Arabic to speakers of languages. Which reflected the effort exerted by ZHIC competent bodies involved in preparing respective curricula to meet the needs of community members. In this regard, Dr. Nedal al Tinaiji, ZHIC General Director, commended the major role of the UAE to highlight the international status of the Arabic language through its effective initiatives in this regard.
Especially as Arabic is not only one of the means to knowledge acquisition, but also a tool for communication with friendly nations and a repertoire for Arabic and Islamic heritage. Moreover, Dr. al Tinaiji related that since the founding of the UAE union by the late Sheikh Zayed Bin Sultan Al Nahyan (may God rest his soul in peace), the UAE has focused on maintaining the Arabic language as not only the national language, but also as an identity symbol for the state culture. At ZHIC, Dr. al Tinaiji added, 'we endeavor to realize our goals in spreading Arabic to speakers of other languages and build bridges of communicational culture to residents through a program furnished with tailored educational curricula and specialized instructors'. The program was supplemented with a number of activities; notably an Arabic language contest for ZHIC students, Arabic calligraphy course and virtual live Arabic lessons for practical application and communication including situations such as (at home, restaurant, and market) in the framework of ZHIC celebration with the World Arabic Day. However, in conjunction with the current circumstances of precautionary measures, ZHIC has to continue providing the Arabic program only remotely, utilizing modern electronic educational tools.