Concluding Fasting Lectures Series at ZHIC Ajamn branch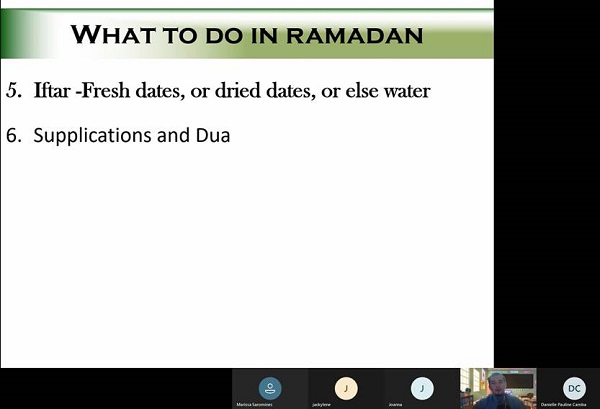 Ajman cultural and educational affairs branch of Zayed House for Islamic Culture (ZHIC) completed its series of fasting lectures entitled 'That You May Learn Self-restraint' delivered as part of its activities and programs to qualify students for the holy month of Ramadan. During the lectures, the new reverts acquainted with the virtues of Ramadan, how to exploit it, and etiquette thereof. Besides, knowing jurisprudential rules with regard to fasting and related insight.
The lectures delivered were seven in number, all in English, Russian, Mandarin, Urdu, Oromo, Tagalog and Sinhalese; which benefitted 211 new revert students.