Employees Eighth Gathering 'Be Outstanding'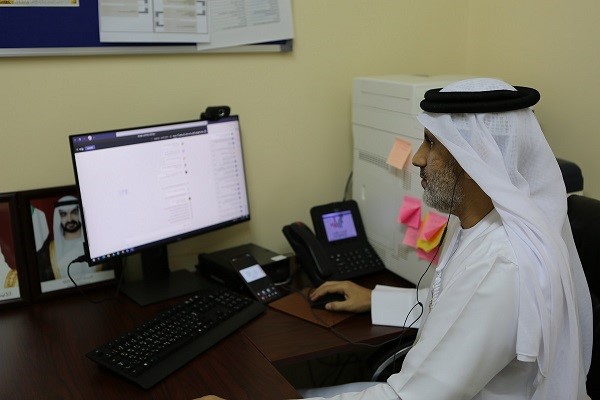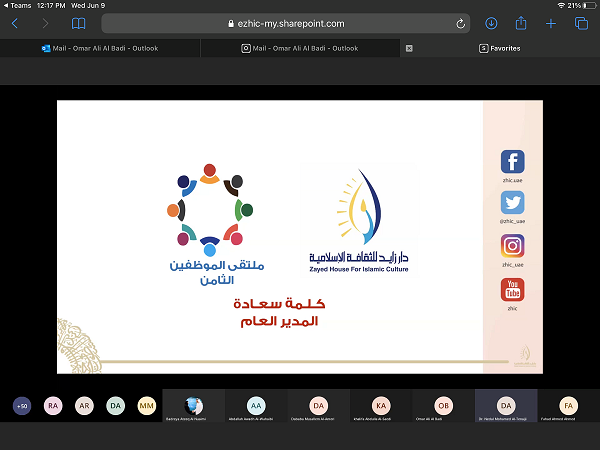 Zayed House for Islamic Culture (ZHIC) held its eighth employees gathering entitled 'Be Outstanding'. The event included a speech by HE Dr. Nedal al Tinaiji, General Director of ZHIC, who commended the efforts exerted by the employees to carry out tasks assigned. Then happiness ambassador, Mr. Mohammed al Eidaross, told an 'Inspiring Anecdote' depicting personal life story. As a caring gesture for the staff safety part of the precautionary measures while applying gradual back to normalcy during Covid-19, Dr. Huda al Dhunhani, pediatrician and infectious diseases consultant at Tawam Hospital presented an act entitled 'Contribute with Us'. Besides, employees with excellent appraisal last year were honored during the virtual gathering, in addition to four employees who were awarded higher certificates as part of 'Encourage' program and |a selection of a Coursera star for 2020. Moreover, suggestions submitted by ZHIC employees were met with commendations as they were presented for application to improve performance.
The event ended with cultural contests and interesting draws yielded winners of precious gifts.