Happiness and wellbeing committee runs a workshop for ZHIC staff on dealing with negative emtions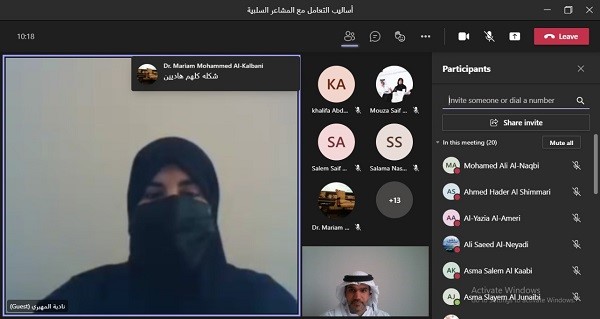 The happiness and wellbeing committee of Zayed House for Islamic Culture (ZHIC) in cooperation with the Influencers for Occupational and Administrative Development Foundation ran a workshop titled 'Ways to Deal with Negative Emotions' via Microsoft Teams. The workshop was delivered by Ms. Nadia al Meheiri – certified trainer and HR expert. Who delved into ways to deal with negative emotions and anger control for individual impulses. Besides, techniques to evade such quagmires by avoiding respective internal and external causes.
It is worth noting that the happiness and wellbeing committee holds such workshops and activities in various fields all the year round in order to boost staff in-house rapport.