'Thanks My Family' Campaign Brought to A Close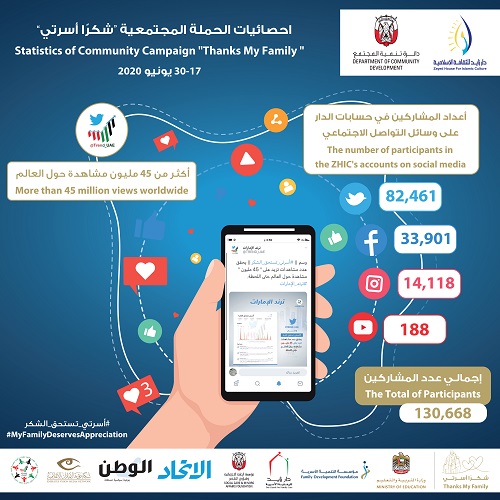 Zayed House for Islamic Culture (ZHIC) brought to a close its campaign 'Thanks My Family' organized 17-30 June 2020. The event attracted more than 45 million views globally on social network channels via hashtag (# My Family Deserves Appreciation).
ZHIC social communication networks attracted 130,668 followers. 82,461 of them on Twitter, 14,118 on Instagram and 33,901 on Facebook. Which proved the realization of the aim for which the campaign came to existence. Besides, the intent of the community members to send appreciation messages to their families, parents, teachers and front liners for their contribution during COVID-19 outbreak. Along with the major role played by families in facing crisis and curbing the spread of the Novel Coronavirus.