Public Relations and Media Section Conducts Emirati Women's Day Ceremony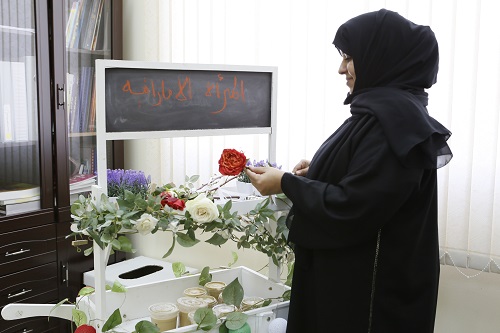 Zayed House for Islamic Culture (ZHIC) – Al Ain public relations and media section held an activity meeting in cooperation with ZHIC support services section of Ajman branch to gather HH ZHIC General Director with respective staff in conjunction with the celebrations of Emirati Women's Day held on 28th August each year. The event was highlighted as part of our wise leadership belief in the significance of the contributions of the local women and their role in the national development momentum. The gathering included a dialogue session entitled 'Inspiring Emirati Experiences at ZHIC'.
Participants at the session moderated by Miss Sheikha al Korbi were Dr. Merriam al Kalbani, Mrs. Fatima al Ruwaisi, and Ms. Arwa Ahmed. The speakers delved into their personal experiences, education, practical encounters and the role of women in various fields and involvements to serve their country.The event came to a close as some gifts and roses were handed to female staff on such a national occasion.