Global Imprint by Emirati Hands Dr. al Tinaiji Says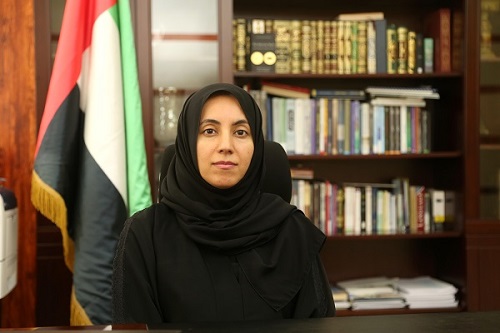 On the successful entry of the UAE Hope Probe to Mars Orbit, Dr. Nedal al Tinaiji, the General Director of Zayed House for Islamic Culture (ZHIC) expressed great pleasure as she themed the long years of hard work and dream cherished by the late Sheikh Zayed. Which came true through the UAE national youth aptitude instilled with enough acumen and foresight worthy of celebration on the state golden jubilee to make it not only a hub for regional inspiration, but also a motivating factor for other nations in all realms.
In this regard, Dr. al Tinaiji added, 'we extend utter congratulations and blessings to HH Sheikh Khalifa Bin Zayed Al Nahyan - President of the UAE (may God save him), to HH Sheikh Mohammed Bin Rashed Al Maktoum - UAE Vice President and Prime Minister and Ruler of Dubai (may God protect him), and to HH Sheikh Mohammed Bin Zayed Al Nahyan - Crown Prince of Abu Dhabi and Deputy Supreme Commander of the UAE Armed Forces. Along with their brothers their highnesses Members of the Supreme Council Rulers of the Emirates, the UAE people, Arab and Muslim people on such a historic achievement constituted in access to Mars. Which adds to existing achievements ranking the UAE as the first Arab country and the fifth in the world to reach Mars orbit'. Thus, Dr. al Tinaiji related 'the sons of Zayed by virtue of their wise leadership, will always remain determined to be ever frontrunners when it comes to world pioneering ventures'.