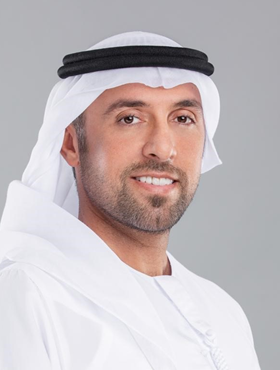 Dr. Mohammed Ateeq al Falahi.
ZHIC Chairman of The Board of Directors
Zayed House for Islamic Culture (ZHIC) follows in footsteps of the late founding father Sheikh Zayed Bin Sultan Al Nahyan owing to the endless support of HH Sheikh Khalifa Bin Zayed Al Nahyan, President of the UAE (may God save him). Besides the follow up of his brother HH Sheikh Mohammed Bin Zayed Al Nahyan, the Crown Prince of Abu Dhabi and the Deputy Supreme Commander of the UAE Armed Forces. At ZHIC, we endeavor to integrate new reverts into society and provide them with necessary care along with disseminating the essence of Islamic culture and teaching of Arabic to speakers of other languages through various programs.
Thus, based on its values to spread tolerance, coexistence and mutual respect, ZHIC provides educational programs introducing Islamic culture, Holy Qur'an teaching and teaching of Arabic to speakers of other languages. In addition to inculcating Islamic culture in several world languages to accommodate the UAE population diversity. Which the State proudly serves with all sincerity and love to promote tolerance and coexistence adopted by our wise leadership with a foresight vision for futurity.Therefore, ZHIC endeavors to improve not only its programs and services, but also its e-channels and media outlets to meet your needs with every trend that may contribute to the building of Abu Dhabi community based on the bonds of love and mutual respect. May God bless you all with success,
for the good of the UAE and its community.