Virtual events organized by ZHIC to encourage staff, their kids and new reverts to read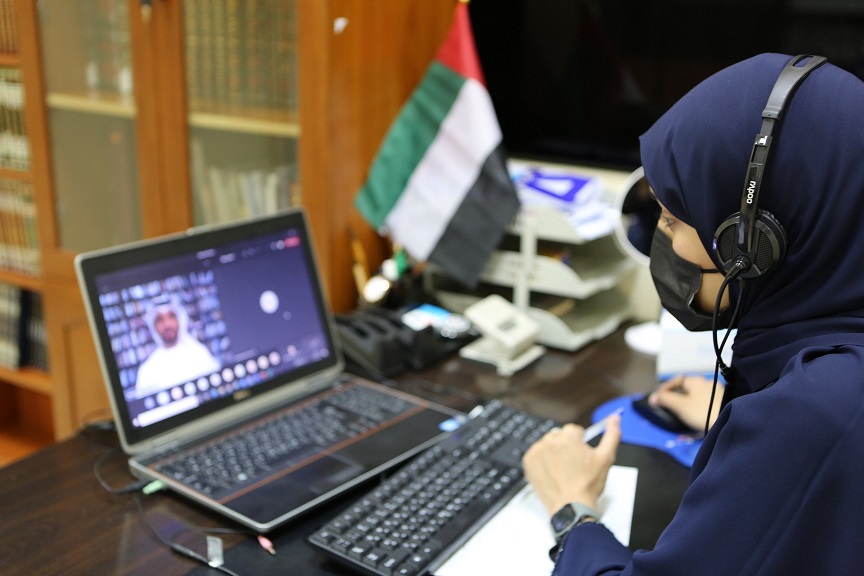 Zayed House for Islamic Culture (ZHIC) held more than ten virtual events to celebrate the Month of Reading, with the aim to promote reading as a daily family habit and to support the role of its staff and new Muslims to instill the love of reading in their children. In this regard, ZHIC public relations and media section ran a workshop entitled 'How to Foster the Passion of Reading in Your Kid'. Added to a contest entitled 'My Family Reads', through which staff take part with their kids in reading sessions availing themselves of the proper modern interactive reading to be uploaded to ZHIC social network accounts. Besides a virtual lecture as well, entitled 'How to Enjoy Reading' delivered by Dr. Mohamed Jarash, depicting the significance of reading in individual's life and community prosperity.
Moreover, ZHIC cultural programs unit launched 'Arabic Reading Challenge' for speakers of other languages, to boost orthographic ability for respective learners; for whom ZHIC Ajman branch organized a 'Session with A Book' engaged the Russian community along with other English speaking communities to foster and encourage the love of reading.