'Your Food Parcel On Us' initiative, cements social and humanitarian collaboration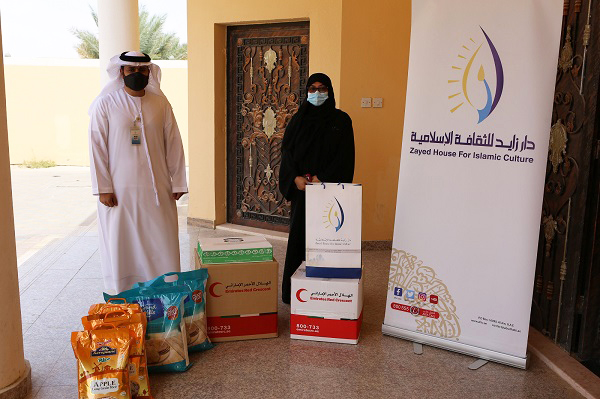 As part of the initiatives 'Ramadan: Faith and Tranquility', Zayed House for Islamic Culture (ZHIC) executed 'Your Food Parcel On Us' program in cooperation with the Emirates Red Crescent; with the aim to support restraint families of new reverts and strengthen social and humanitarian collaboration with them. In this connection, ZHIC distributed 151 food parcels to its enrolled new revert students in its head office of Al Ain, and respective branches in Abu Dhabi and Ajman during the holy month. The initiative came as part of a social support program for new Muslims, to give a number of basic food items to restraint families during Ramadan. To abide by precautionary measures as per the directives of the wise leadership, the Ramadan food parcels were delivered to beneficiary persons places of living.
The packages comprised all necessary food items brought as a gesture to bring some pleasure and accentuate social and humanitarian collaboration.