ZHIC brought to a close its competition 'Our Values in the Eyes of Creative People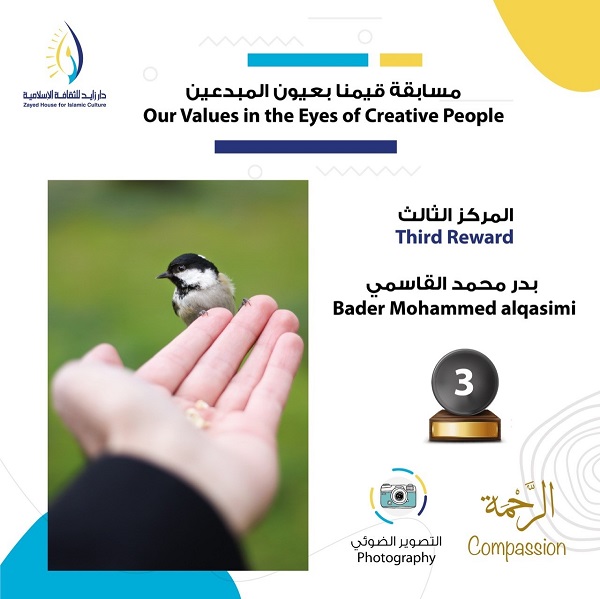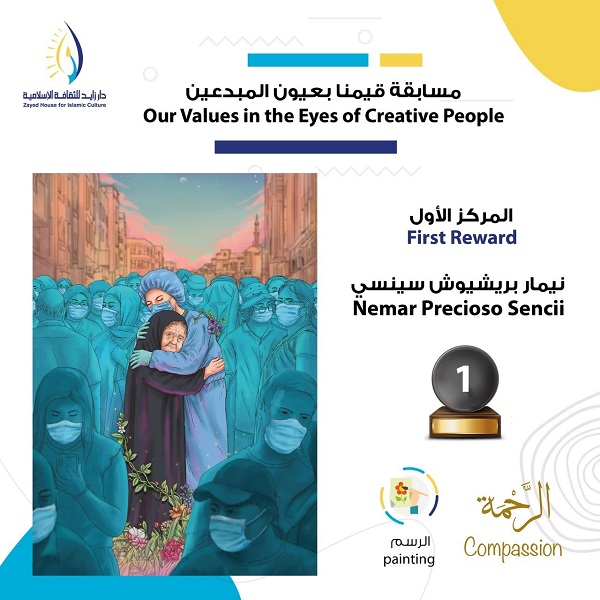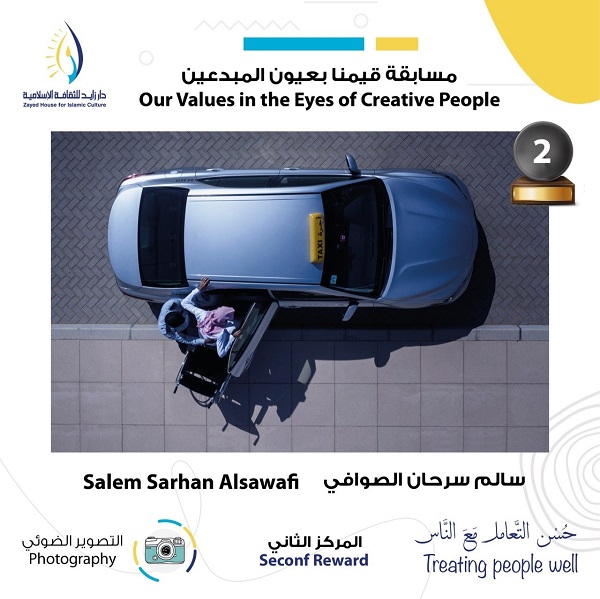 Zayed House for Islamic Culture (ZHIC) concluded its competition titled 'Our Values in the Eyes of Creative People' launched for creative individuals to compete in embodying moral and humanitarian values through their various respective works in manual and electronic drawing, graphic design and photography to shed light on three moral values expressed in compassion, good dealing with people, and removing harmful objects from path. The number of participants hit more than 320 with 362 artworks received and duly presented for the arbitration committee for the top results. Consequently, a specialized committee evaluated the submitted works out of which 9 qualified and showcased on ZHIC social network accounts for public voters who reached 2900 in number out of 102,000 viewings. Top winners of the competition were in the following order:
First, Mr. Nimar B. C. from Philippines, second, Mr. Salim S. A. (UAE), and third, Mr. Badr M. al Qassimi (UAE).