The 4th Students Gathering is an opportunity for ZHIC students to present their graduation projects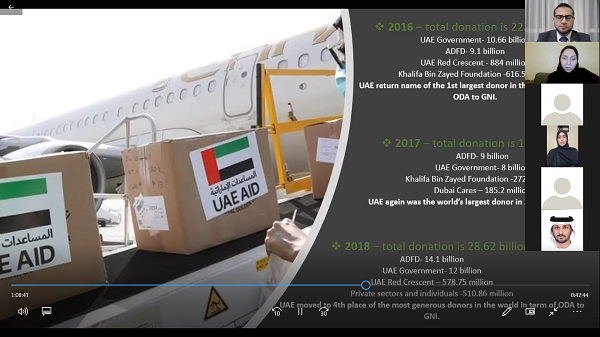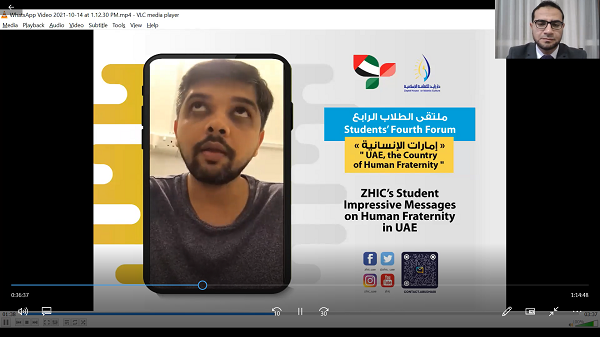 Under the motto 'Emirates of Humanity', Zayed House for Islamic Culture (ZHIC) remotely held its 4th students gathering via Microsoft Teams. The get-together occasion was an opportunity for ZHIC students to display their graduation projects about noble Islamic values. Which would contribute to new Muslims integration into the surrounding community and by consequence realize ZHIC vision and mission. The gathering sessions were moderated by Dr. Reda Ibrahim, the English-speaking community lecturer of Islamic culture. A ZHIC student participant Ms. Mercenova (from Czech Republic) presented a paper entitled 'Human fraternity charter: an Emirati call for a united humanitarian home'. Followed by Ms. Karena T. (from Kazakhstan) who delved into 'Giving as a humanitarian value and an Emirati practice'.
Also, Mr. Raymond S. (Uganda) presented a paper on 'Peaceful coexistence and bridges of humanitarian and cultural communication' before the gathering ended when Ms. Princess (Philippines) presented a paper on 'Social bonds and roles in human community coherence'.