fourth specialists gathering to discuss the role of social workers during COVID-19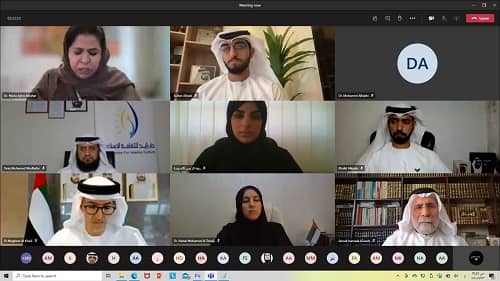 While discussing, HE Dr. Mugheer al Khaili, Chairman of the Abu Dhabi Department of Community Development emphasized that the efforts exerted by social sector during COVID-19 demonstrated the true role of social specialists regarding family, development and professionals in social care realm. The said announcement came during His Excellency's inauguration of the fourth social specialists' forum organized by Zayed House for Islamic Culture (ZHIC) on its social network platforms entitled 'The Role of Social Workers During COVID-19'. The event was attended by HE Mohammed Ateeq al Falahi, ZHIC Chairman of the BOD, Abu Dhabi social sector general managers and elite social service specialists.
Moreover, Dr. Nedal al Tinaiji, the General Director of ZHIC related that in the framework of the common endeavors to tackle the pandemic, ZHIC would launch the forum entitled 'The Role of Social Workers During COVID-19' to shed light on the role of social service carried out by the respective specialists as they deal with the corona virus. Notably, with regard to the most vulnerable categories for whom all entities and social institutions should concert efforts to tackle the pandemic.