As Emirati women are always supportive of their country, the preparation for next fifty years makes it incumbent that they become strategic partners in future foresight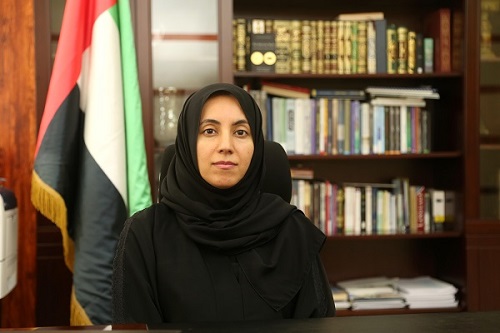 In her congratulations to H.H. Sheikha Fatima Bint Mubarak, Chairwoman of the General Women's Union (GWU), President of the Supreme Council for Motherhood and Childhood, and Supreme Chairwoman of the Family Development Foundation (FDF), the "Mother of the UAE," Dr. Nedal al Tinaiji, Zayed House for Islamic Culture (ZHIC) General Director underlined the efficiency of Emirati women. Mainly with regard to responsibilities assigned in public service of various fields. Being thus nationally supportive, Dr. al Tinaiji added, it is only incumbent that Emirati women should become strategic partners by virtue of the wise leadership support regarding the preparation for the next fifty years future foresight.
Moreover, Dr. al Tinaiji proudly commended the Emirati women of health sector, as they sacrifice being in the frontline working late at night. "You set a good example for all of us; for your sacrifice worthy of appreciation, honoring and divine reward to reflect your sincerity and unlimited dedication and sacrifice for your country", she concluded.