ZHIC culminates its efforts realized in translation since 2012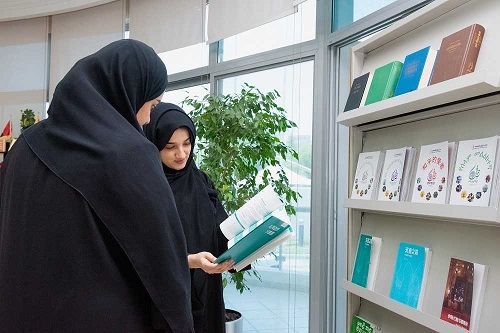 While celebrating the International Translation Day coinciding with the 30th September every year, Zayed House for Islamic Culture (ZHIC) culminates its efforts in translation since 2012. The aim is to enrich the cultural arena with valuable specialized pedagogical and humanitarian publications full of moral values and Islamic culture principles to realize coexistence and communal integration. In this regard, translation works at ZHIC focus on articles and texts pertinent to Islamic culture into English, Mandarin, Russian, Tagalog, Tamil, Amharic, Aroma, Sinhalese and Urdu. Added to 120 articles mainly on Islamic culture periodically translated during the year.
ZHIC publications are available in 13 languages for scientific research as well as providing library and interested persons with books and brochures in various languages that meet their needs.